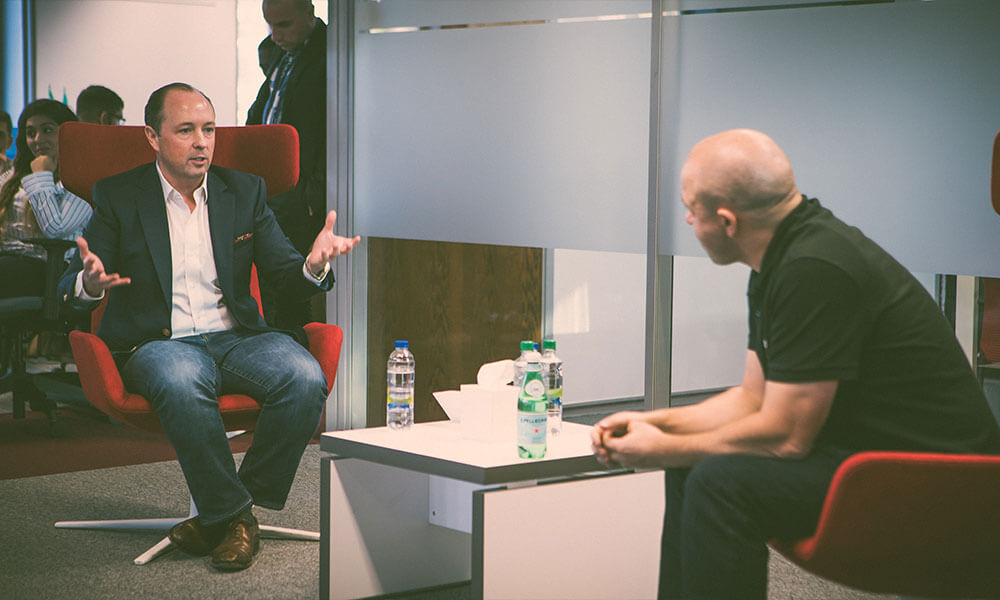 Exciting Visit at Product2Market
This week was a big and exciting week for all of us at the Product2Market team. We had a visit from San Francisco by Giancarlo Lionetti (GC) from our client Dropbox. GC is head of Head of Growth and Monetization and the work we do at P2M supports his strategy. We had the chance to run a fireside chat at our office in Sandyford, Dublin.
When you get to spend any time with someone at GC's level, you really get a feel for how absolutely and absurdly talented they are, but also, how much time they spend thinking about being ahead of the curve, the competition and technology. One of the interesting topics we discussed was how marketing technology is changing the role of Inside Sales within the SaaS sector. Artificial Intelligence (AI) and Predictive Analytics really are going to make significant impacts to how Marketing creates demand and evolve how buyers shop,  but I personally feel that the human side of Inside Sales will remain as a constant (albeit evolved somewhat).
GC was also super complimentary about the Product2Market Team and some of the outputs/results we have been driving over the last 16 months since we started working together. What an amazing journey it's been for a small Irish company since we began serving Dropbox – I'm sometimes unable to sleep at night with the excitement around how we might be able to grow and better serve the Dropbox team internationally.