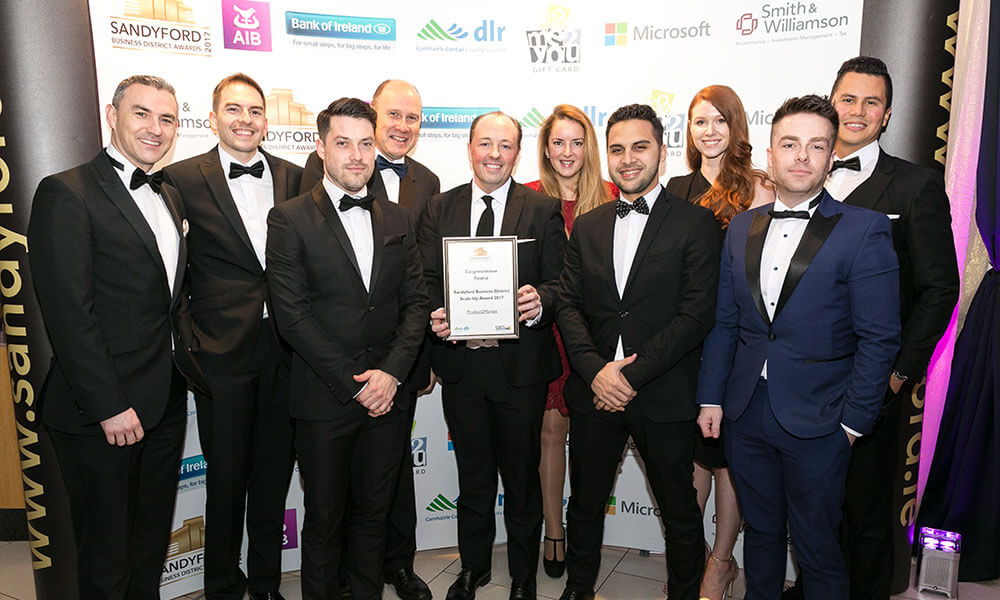 Sandyford Business District Awards – Product2Market
Product2Market won runner-up at the recent Sandyford Business District annual Awards last week.  We were shortlisted in the growth category based on our 125% growth over the last 12 months.  We were thrilled that the judges were impressed by what we've achieved, the Business District has some very large companies in the catchment.  When your neighbours are Microsoft, Salesforce, Google and Sage we knew it was going to be a tough competition!
Over the last 7 years, we have continued to invest in our operation in Sandyford, it's been great to see the area further develop and flourish into what it is today.  We work alongside some of the fastest growing companies in the world, all of whom have chosen Sandyford Business District to locate their HQ.
Below is a video of the area… let me know what you think!